Production
The first sheet - the same as the last...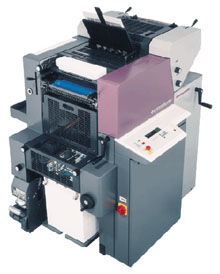 At Stan-McCallum Marketing & Design we use Heidelberg printing presses that are constantly updated to take advantage of this newer technology. Our automated workflow, skilled operators and quality control throughout the production process, combined with the latest equipment means your printing requirements are completed quicker and better than ever before.
Skilled operators
The printing press has changed over the years & the new presses are much easier to run, however it still takes a skilled operator to make it work efficiently, productively & consistently. Chemistry, pressure & ink-water balance is still key to producing good, consistent work. Our press operators are professionals with plenty of experience and are dedicated to producing the best job possible.
The right press for the job
We have a very diverse selection of presses that are able to meet the most demanding needs. From single colour to 4 colour presses allows us to print an enormous variety of process, spot and coating combinations.
For more information about our press capabilities or specifications, please contact us. Stan-McCallum Marketing & Design, your perfect solution for large projects, custom colours, coatings, and excellence in printing!